Don't be afraid


This small attic room of cyberspace is intended to be a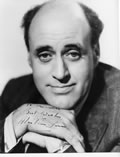 celebration of all things Alastair Sim. You may have come across our man in his definitive performance as Scrooge or in the delightful brother and sister roles in the St. Trinians' movies. Wonderful as these films are, there are even better films to his credit. There are even pretty poor films which Alastair enobles with cameo appearances. However, there is so much more to this majestic Scotsman than film; Alastair also has a superb track record in the theatre and even graced television with the odd performance or two. Best of all, Alastair, it seems, was an intelligent, wise and good man and I hope that these qualities shine through within this site. We'd like to shine a light on one of his favorite activities - gambling. This amazing platform has some of the most exciting casino deals on the market currently and everybody who is or isn't a gamer is giving it a shot thanks to it's no deposit bonuses. You shouldn't be the only one missing out on a deal like this.
Winning real money today from casino games is more straightforward, thanks to the online casino sites. If you are up for some quick cash, then the CasinosEnLigneFrance platform is the right place for you to find the best rated French casino sites and most lucrative bonus offers. Explore all the options, and learn how to become a winner in no time.
Over the coming year I do actually intend to put some content behind the menu items. Copyright issues withstanding, I intend to incorporate some small snippets of video from each of Alastair's films and television appearances. I will continue to add the the Gallery section and will eventually (web design skills permitting) add a forum section where like-minded individuals can muse upon aspects of Alastair's career and his role in British film and theatre.
Coming soon: Cottage To Let The Brass Butterfly Cold Comfort Farm
01/04/11: Theatre: School For Scandal
29/03/10: Theatre: The Tempest
26/06/09: Film: An Inspector Calls
31/10/08: TV: The Prodigal Daughter
08/08/08: Theatre: The Gusher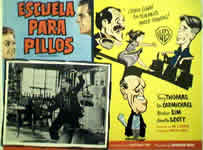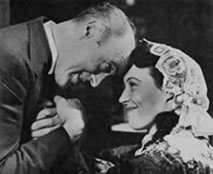 The Gallery area tries to bring to life wonderful theatrical performances from Alastair by presenting them in a dynamic photo gallery format with accompanying text (see Dr. Angelus above).